Biotechnology Pilot


ICT Pilot


Marine Pilot


CompetitiveMalta


CompetitiveCareers


FutureChild Initiative


MCST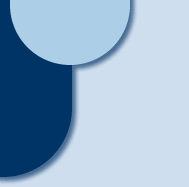 Foresight Consultation on the Results and Recommendations of Malta's First eFORESEE Pilot
Exploring Knowledge Futures
in ICT and Education
You may buy essay online and choose what style you'd like your project to have. Whether it's more formal, with focus on factual information, or general format, something that would attract audience better.

Background
In 2002, the Malta Council for Science and Technology launched a foresight pilot to explore Knowledge Futures in Information and Communications Technologies and Education. The first phase of the pilot was recently completed and the results emerging from this phase have now been captured in the Vision Document. This is intended to be a "live" document, which will be updated to reflect new recommendations and related initiatives, which the Pilot generates over time.
The Consultation
We are now launching the next phase of the first pilot, the consultation and dissemination phase. As a first step, you can download the Vision Document (~500K, DOC) for your consultation and feedback. We will shortly be providing details of our schedule of consultation events to discuss the Vision Document's recommendations. As you will note, the recommendations currently read as action lines and we look forward to your proposals on how these can be elaborated and implemented.
Download the Vision Document (~500K, DOC)
Please forward your feedback to:
or
Dr. Jennifer Cassingena Harper
Director, Policy Unit,
Malta Council for Science and Technology
Villa Bighi, Bighi, Kalkara CSP 11, Malta